Inland Sea Kayakers (ISK) is an organization of sea kayaking enthusiasts who enjoy paddling, while sharing education and the inspiration and connection provided by being on the water. 
ISK strives to continually benefit its members by:
promoting safe sea kayaking through instruction, education, and leadership.
encouraging exploration and recreational use of the Great Lakes and smaller bodies of water by scheduling trips throughout the kayaking season.
offering instruction, training, and developing leadership.
promoting public goodwill and understanding of sea kayaking while fostering its development in Minnesota and adjoining states.
encouraging and supporting the conservation of water resources and adjacent lands.
As President, it is my goal to continue the vibrant history of ISK in the paddling community and make everyone feel welcome! When I met members of ISK at the Traditional Paddlers Gathering in 2019, I knew I found my "tribe" and moved to Saint Paul. The support from this community has been amazing and has led to so many adventures, friendships, and drastically improved paddling skills. For the last two years, I have served as the ISK Secretary. As President, I want to ensure that everyone feels that same camaraderie and can share the joy that comes from being one with your kayak on a paddle. I want to continue the goals of prior Presidents to shape a club that is inclusive, focuses on its members both locally and in other states, encourages new members, and continues to grow, while developing the next generation of paddlers in our ISK family. Life is ticking, where is the next adventure?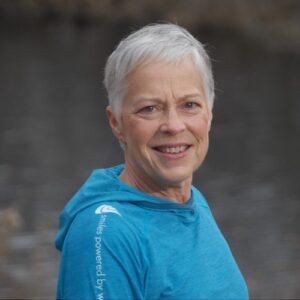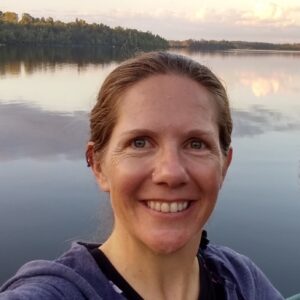 I am constantly inspired by ISK's members. The spirit of giving to each other and giving back to the club is a constant with this group of paddlers. As Trips Coordinator, my goal is to bring you fun getaways every season. There should be a trip for everyone, regardless of experience. In the spirit of giving back that pervades our club, it's important to me that we have a trip with a service component so we can give back to our beautiful waterways and the land resources that support us on our  many adventures.
I have been a part of the Inland Sea Kayakers for over 15 years and started out as a complete novice to paddling. The progression of my paddling skills up to my current level is mostly due to the generosity and helpfulness of the members of Inland Sea Kayakers. As such, I want to pay the club back by doing my best to provide paddlers of all skill levels with as many opportunities as possible to become better paddlers. These include tapping our most valuable resources, the people who are in our club, as well as let people know about great training opportunities outside the club.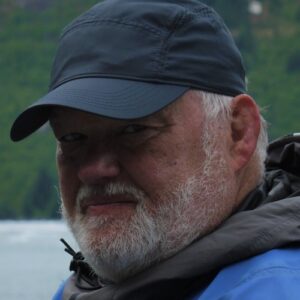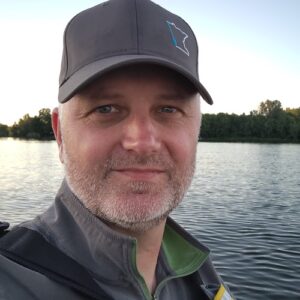 As the Off-water Education Coordinator, my goal is find interesting topics related to kayaking: from gear and safety to best practices, destinations to water-related projects and education. While I am new to kayaking, I enjoy the challenge of this position and what I'm learning from my research and contacts. I hope through new eyes, ISK members are presented with new ideas and locations to grow their kayaking experiences. I love the encouragement and togetherness of all ISK members at paddle and social events.
The Treasurer position on the ISK Board is charged with maintaining an accurate accounting of the money that flows in and out of ISK.  This includes writing checks, making deposits, and providing the club with a monthly report on income and expenses. Equally, if not more, important is the participation as a member of the Board. We make the decisions that ensure our members a club that actively seeks to provide the best possible kayaking experience.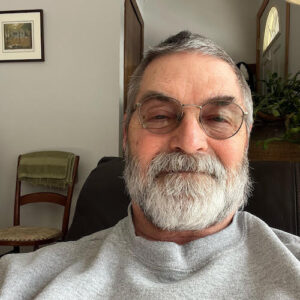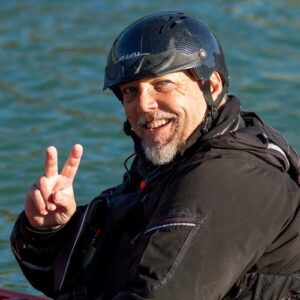 A member of ISK for 20+ years, I have served on the Board in many positions: my position as Secretary is a new one for me.
My love for the challenge of sea kayaking and the sea can't be left at personal challenges and explorations, so besides serving members by being on the board, I also focus my attention to develop the skills of local paddlers as well as paddlers of the coasts to enhance their experiences of ocean paddling. Over the years, I have had the privilege to bring my love of kayaking and all it encompasses to Inland Sea Kayakers and it's members by developing and sharing my own skills, talent and credentials in many aspects of kayaking: American Canoe Association Level 4 Open Water Coastal Kayak Instructor, British Canoeing Advanced Sea Leader, and Sea Kayak Coach as well as Sea Leader Provider.
ISK members are always welcome at Board Meetings. Details are listed on the Events Calendar.
Are you interested in volunteering with ISK? The club wouldn't exist without its member-volunteers. Do you have suggestions to improve the club or an idea you'd love to implement? Maybe you're up for some committee work? Would you like to run in the next board election? Or try your hand at being a Board Member-at-Large?
Please reach out to us. Our emails are at the bottom of every page. Click an address and say hello. We'd love to hear from you!