Grab a cup of joe and lean back…
Who doesn't love a good yarn? Couldn't go on that trip and wondering how it turned out? Thinking about a destination and want to hear from someone who's been there? Read on.
There is fun to be had on the water and it's always better together! We get to play in remote locations that are actually close to home, like Voyageurs National Park. How cool is that?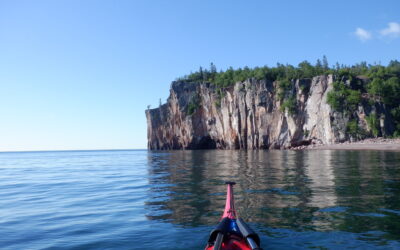 Four ISK paddlers gave back to Lake Superior...and she gave back to us with glorious paddling weather!Minnesota's North Shore offers a variety of state park camping and Lake Superior paddling.Our North Shore service trip was pure wonderful! Four ISK paddlers went...
read more
Members, read older trip reports in the archive in the Resource Library.
Visit the Events page for upcoming adventures.
We'd love to have you join us!