Fall Rendezvous | Sept. 2021
What better use of a holiday weekend than two full days of paddling on Lake Superior? It's an annual tradition with ISK.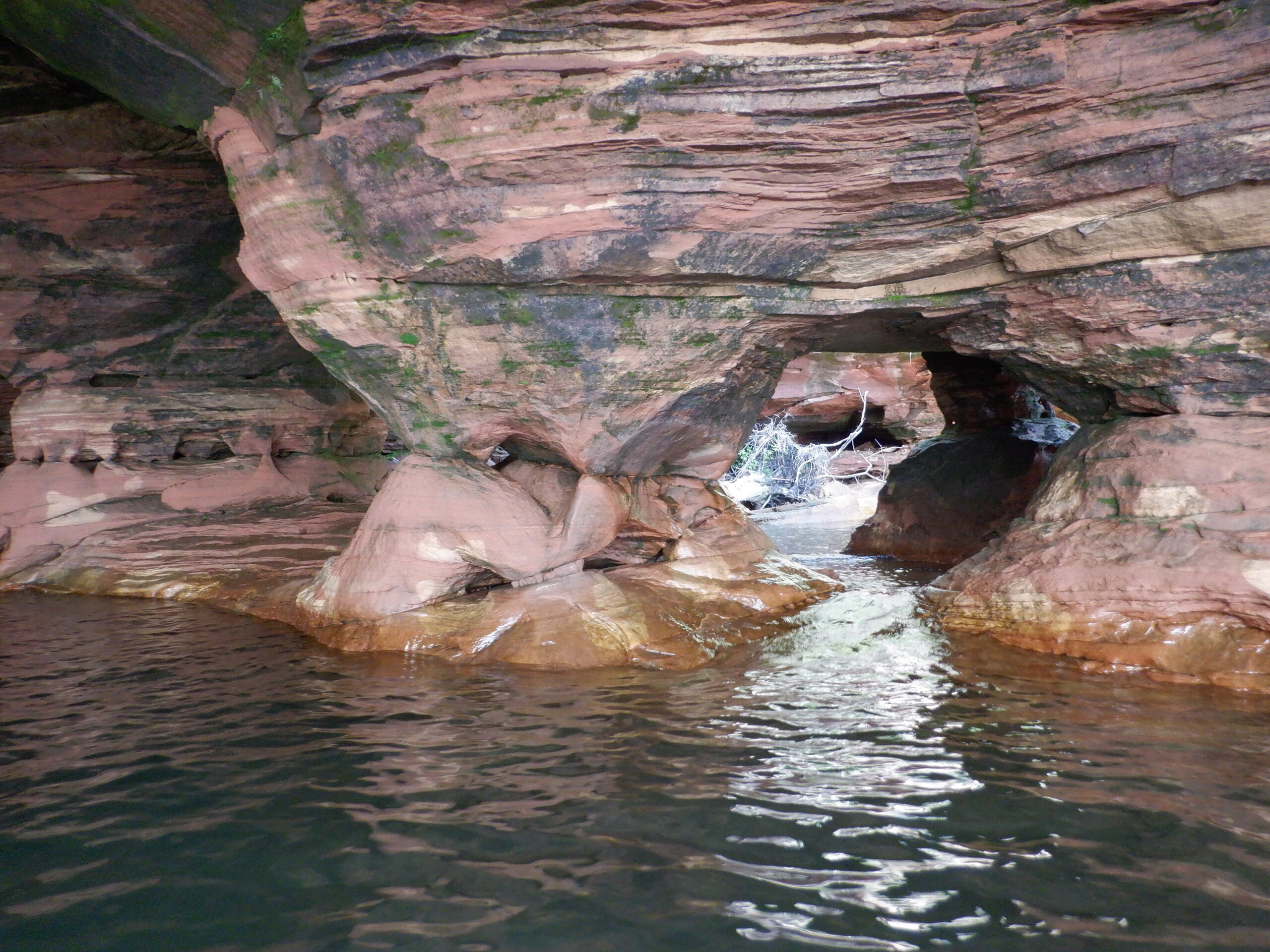 Paddling Excitement in the Islands and Along the Shore
This year's Fall Rendezvous saw some new members paddling the Great Lake. Wind and waves made Saturday's launch a bit challenging. Paddlers not quick enough to get that spray skirt secured and get off the beach were likely to have a swamped cockpit. All part of the fun! One group headed up the shore and another headed for the sea caves on Sand Island.
After lunch, the Sand Island group crossed to Raspberry and went round the lee side to escape the bluster of a northerly wind. It was smooth paddling round to the sand spit below the lighthouse. Then one more channel crossing to the mainland and handrailing back to Little Sand Bay.
Once boats and gear got stowed, we gathered round the campfire for good cheer and a swapping of tales.
Sunday we drove down the mainland for a new launch point, and two groups set out for exploration along the shoreline. One paddler came back to camp with wild mushrooms he spotted from his kayak and a fillet fresh from the lake he picked up in a Bayfield fish market and cooked over the campfire. Needless to say, everyone was impressed with Chef Z.! You never know what specialities your fellow paddlers are bringing to the trip.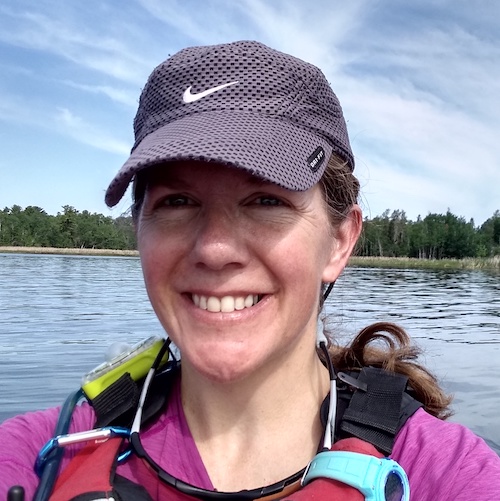 Written by Alida Winternheimer, Trip Leader
Alida has been paddling with ISK since 2019. She is pleased to say her skills have grown almost as much as her love of sea kayaking in that time. She enjoys leading trips, because she gets to help others explore and enjoy our waterways together.