Spring Rendezvous | May 2022
In true ISK fashion, rainy, cold, spring weather could not keep our intrepid paddlers on the mainland. We got out on Lake Superior to share adventure in the Apostles!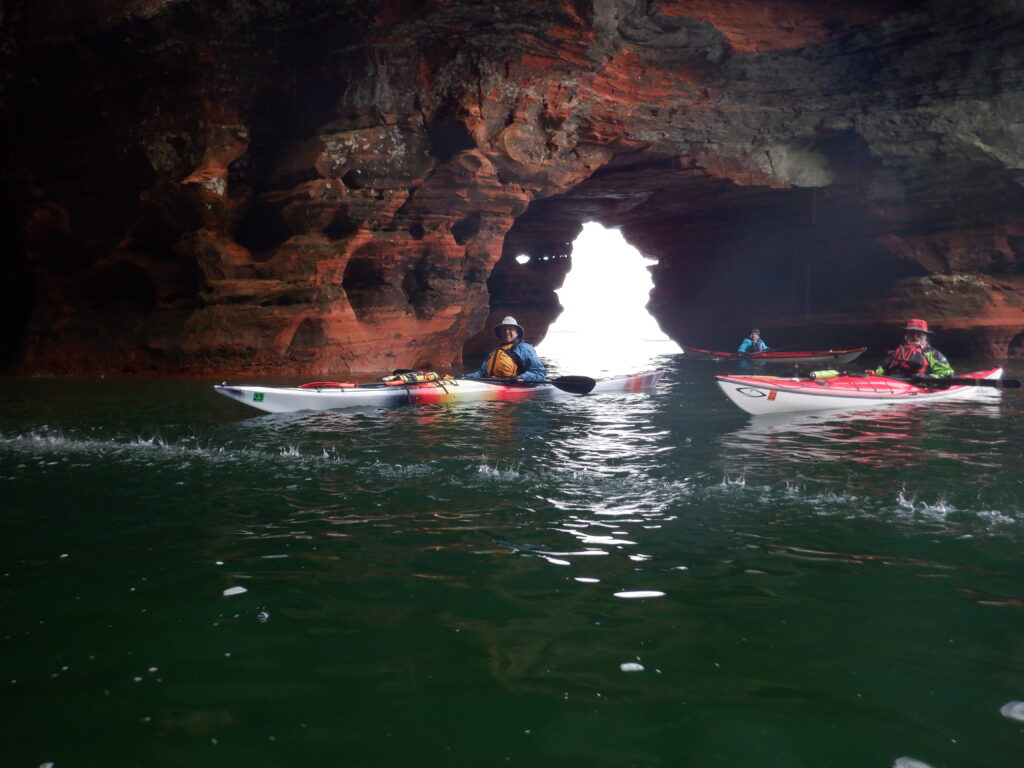 2022's season kick off brought us gray skies and cool rain, but we can't always have clear blue, blazing campfires, and snuggly warm tents…and being Minnesotans, we don't expect them, either. 
We waited out a morning shower together, under the picnic shelter and used the time to study charts and talk about—what else?—paddling. Once the skies cleared a reasonable amount, we caravanned on up the shore to Meyers Beach. We had eight paddlers set out for the sea caves and conditions were favorable for going inside and exploring the nooks and crannies Mother Nature made. There were still ice hunks in the caves and waterfalls were rushing over the cliffs into Lake Superior's waters!
The second day, the forecast looked ominous for our small craft, so we launched from Little Sand Bay and paddled to the sand spit on York Island. There we landed for a lunch break and quick hike up to the memorial.
With the forecast remaining gloomy, many of our crew broke camp and headed home Sunday. Just a few of us remained to enjoy the campfire and our final night on Lake Superior's shore. 
We never know what the weather will offer up, but even with the stormy weather limiting some of our options, we had two great paddles and several firsts: first time on Superior, first time in sea caves, first channel crossings.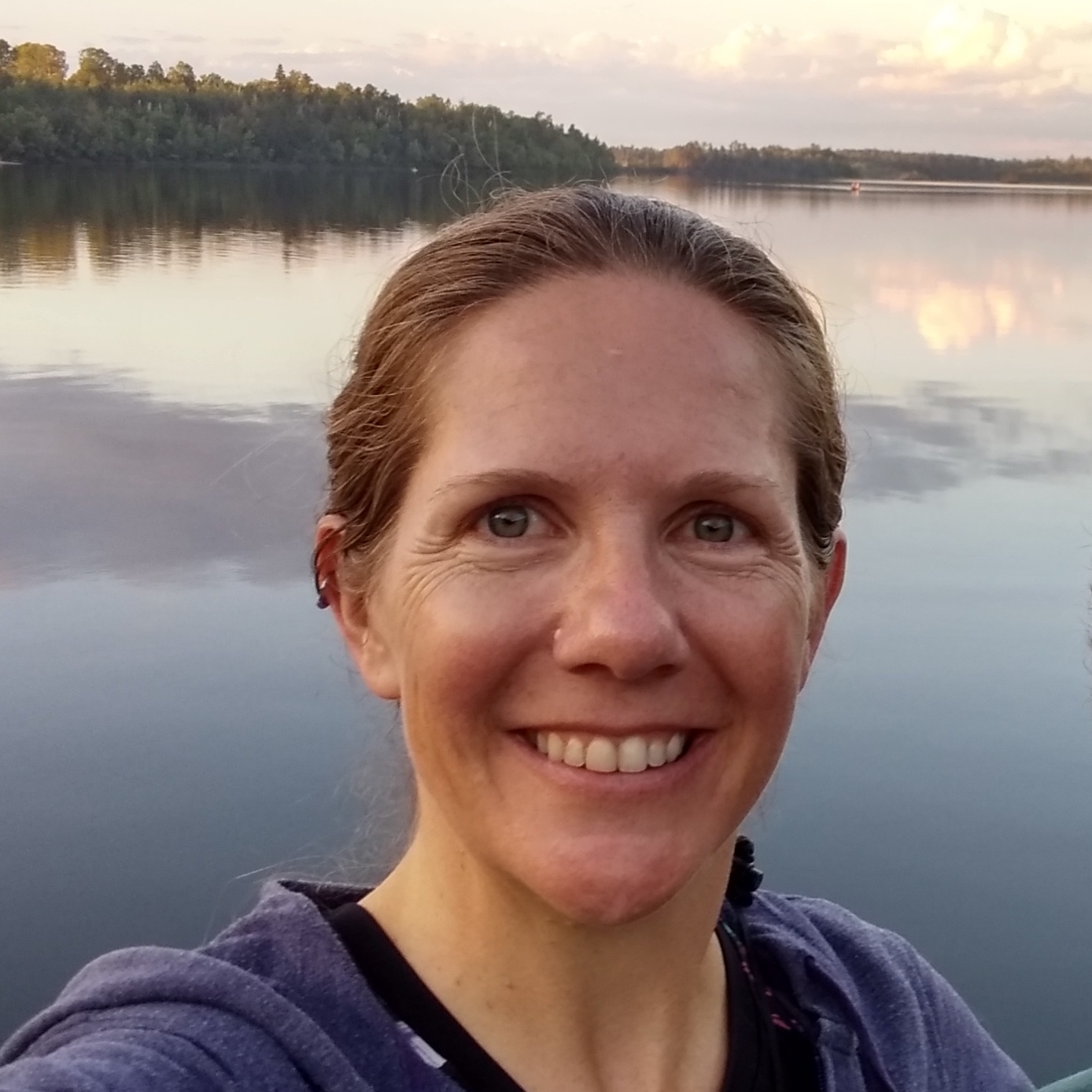 Written by Alida Winternheimer, Trip Leader
Alida has been paddling with ISK since 2019. She is pleased to say her skills have grown almost as much as her love of sea kayaking in that time. She enjoys leading trips, because she gets to help others explore and enjoy our waterways together.