Kabetogama, Voyageurs | Oct. 2021
Four ISK paddlers enjoyed a long weekend on Lake Kabetogama in Voyageurs National Park. We didn't quite have it all to ourselves, but it was blissfully quiet!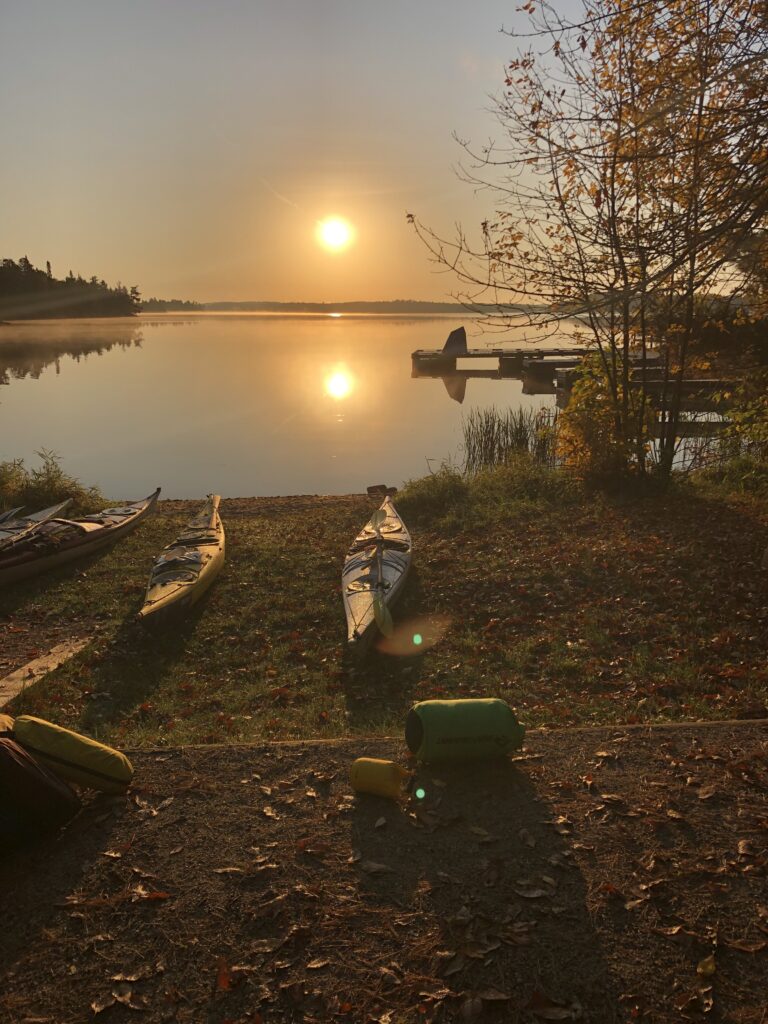 Peace and Quiet and Paddles
Four intrepid paddlers launched from Ash River Friday morning for a five mile paddle to the group site. A gem of a site, we had a sandy beach, a dock, and a rocky point that stretched from our picnic area to shelter the beach. Tent sites were scattered far through the woods behind the camp, giving us all plenty of room. Despite starting the trip in the rain, we had great weather overall. Damp firewood did make for extra challenge. Thankfully, we had an Eagle Scout along! We would have been turning in a lot earlier and missing some good Voyageur-style yarns if it weren't for Jay.
Our long paddle covered about thirteen miles round trip. We had a headwind and waves for part of the journey and shelter from the islands for part. Our destination, the Ellsworth Rock Garden. Even though the garden no longer bloomed, the rock sculptures and walking trails made this worthwhile stop. 
Rain and clouds the first couple days meant overcast skies, which the eagles seemed to prefer. We saw over a dozen eagles the first two days and one or two the third and final days when we had more sun. We also saw lonely loons, playful otters, pelicans, a turtle, and stunning sunsets.
The next day, we went along the shore and explored some of the bays as well as nearby islands. 
In camp, we chatted, parked our chairs to watch the sunset, compared camp cooking (Jay won), played some cribbage, and enjoyed long evenings at our fires. 
Autumn in Voyageurs, I highly recommend it.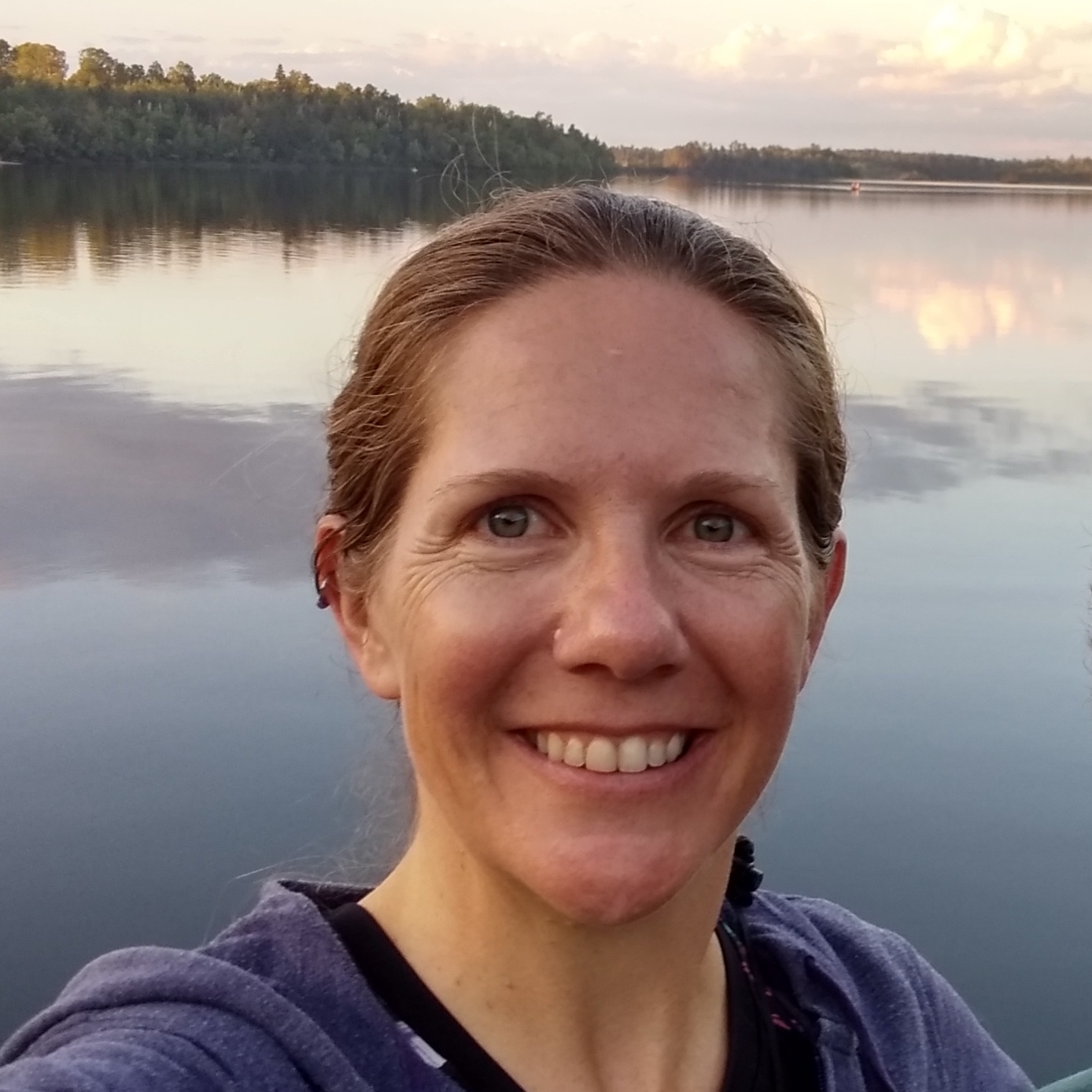 Written by Alida Winternheimer, Trip Leader
Alida has been paddling with ISK since 2019. She is pleased to say her skills have grown almost as much as her love of sea kayaking in that time. She enjoys leading trips, because she gets to help others explore and enjoy our waterways together.