St. Louis River Estuary | July 2021
Eight ISK paddlers, including new members, camped in Jay Cooke State Park and paddled the estuary below the dam, where the St. Louis River pours into Lake Superior.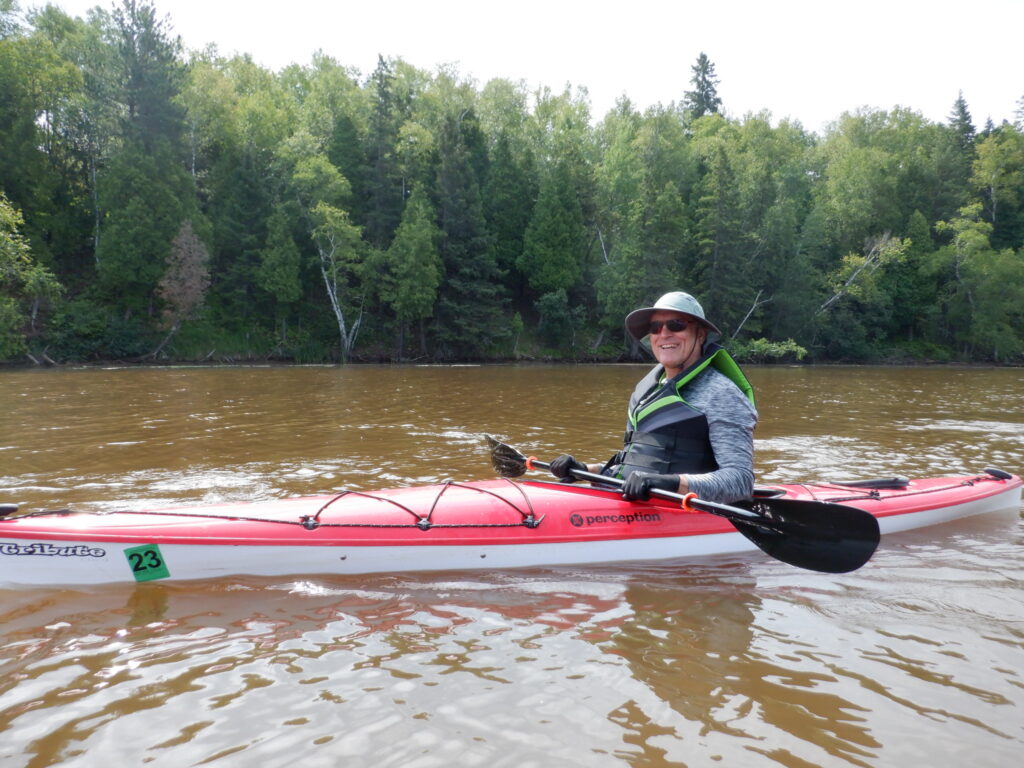 Hot Sun and Fun on the River
Eight ISK kayakers had a wonderful two days of paddling on the St. Louis River estuary while camping in Jay Cooke State Park over July 11-14, 2021.
The group site at Jay Cooke easily accommodated all the campers, even with some Taj Mahalesque tents. Weather remained sunny and hot, but evenings cooled off enough to enjoy our campfires.
By paddling on a Monday and Tuesday, we crossed paths with only 1 power boat on the water, had easy parking at our launch spots, and enjoyed calm, peaceful paddles both days.
Day 1: We set out of Boy Scout Landing at 9:45 and paddled upstream along the Minnesota shoreline to Chambers Grove. Everyone was in such high spirits, we paddled on! The shore changed to high sloping sides along the river and around a sharp bend we found the old electrical plant that sits below the rapids at the base of the dam. The start of the rapids and boulder-filled riverbed forced our turnaround, so back to Chambers Grove we went for a sheltered lunch and fully plumbed facilities. On the way back, we explored the Wisconsin shore, moving through bays filled with duck hunting blinds—thankfully not in use at this time. We made great time paddling downstream and returned in about half the time it took to go out. After covering 9.5 miles, we landed a little after 2:00.
A day one highlight occurred when a lake sturgeon, which are making a comeback in the estuary, leapt straight up from the water right beside Wendy's kayak. It must have been 4' in length and surprised the heck out of us. If only it had stuck around for a photo op!
Some of our hearty band took advantage of Jay Cooke's trail system and went hiking before the dinner bell rang.
Our campsite was far enough off the beaten path to feel secluded and, despite having 20 Nebraskan Boy Scouts in the neighboring group site, we enjoyed a restful evening in camp. We shared sides and dessert, potluck-style, and Steve played classical guitar for everyone gathered—an extra treat!
Day 2: Seven paddlers launched at 10:00 from Munger Landing and paddled around Clough Island to the Wisconsin bays. After exploring Pokegama Bay, a bald eagle flew low across our path, which we all took to be a good omen. We handrailed the cattail-laden peninsula around to Dwight's Point campsite. A small, sandy beach made for a nice landing spot and we enjoyed a rustic picnic on a shady shore. After lunch, a couple of weary paddlers napped on the campsite's benches while the rest of us went down two fingers of Kimballs Bay. We spotted a deer on the shoreline and later a great blue heron, the second of the day. Coming out of the bay, we met our refreshed pair and headed west, crossing to the top of Clough Island, then made a second crossing to the Minnesota side. Tucking behind one final island, we heard thunder in the distance, but were quickly back where we began, at Munger's Landing. It never rained a drop on us, but we learned it poured briefly back at camp. It had dried up by the time we got back, so we couldn't have been luckier.
Besides the eagle, herons, and deer, there were plenty of geese and goslings along the shorelines, dragonflies dancing over the water, and songbirds singing to us from the gorgeous, undeveloped, wooded shoreline of Superior Municipal Forest. On Day 2 we covered 11.5 miles, landing at 3:20. Alida produced homemade cookies to reward the paddlers.
The second night in camp was much like the first. Some went exploring in Jay Cooke, a couple paddlers drove into Duluth for the evening, and we all slept well after two days in the sun on the water!
Firsts: This trip saw four new ISK members on their first club trips!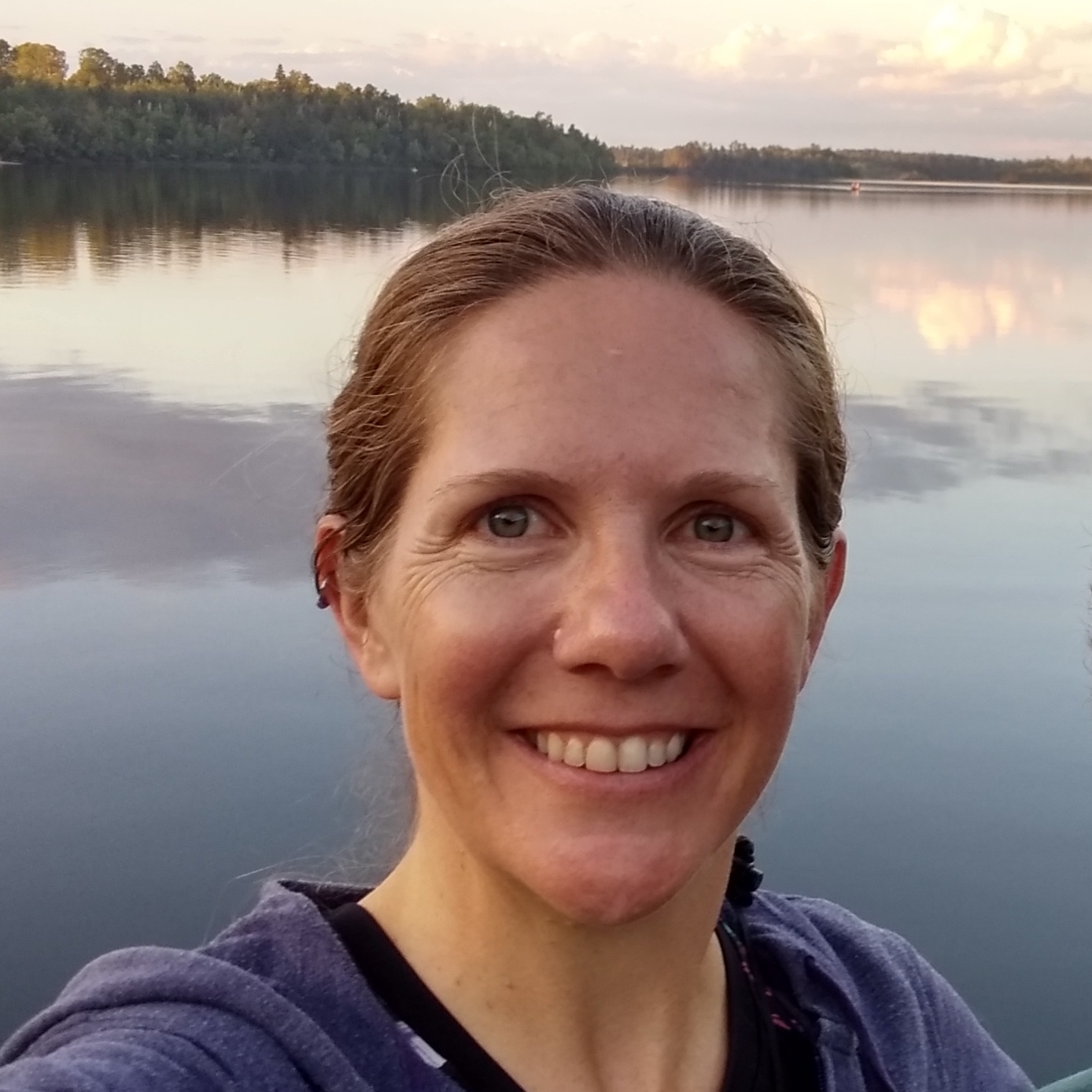 Written by Alida Winternheimer, Trip Leader
Alida has been paddling with ISK since 2019. She is pleased to say her skills have grown almost as much as her love of sea kayaking in that time. She enjoys leading trips, because she gets to help others explore and enjoy our waterways together.